On the 3rd, 4th and 5th of December 2004, Grandmaster Leong Wai Meng (9th Degree Black Belt), who is also the Vice President of the ITF conducted an International Instructor Course for Malaysian instructors. During the whole course, Grandmaster Leong covered patterns, theory of power, proper sinewave generation, self-defence routine and much more. It was a fun course, especially being able to train alongside the Malaysian Masters, which before this were thought to be very serious and strict. During the course, junior black belts were assigned into groups together with senior black belts and given practical assignments. From there, new friends are made, regardless of the number of stripes on the belts. To quote Grandmaster Leong, all of us are "white belts", including him. We are all there to learn, and to learn, rank is not of importance. Seniors can also learn from juniors, which was seen during the 3-day course. Around 70 black belts attended the course. Below are the photos from the event.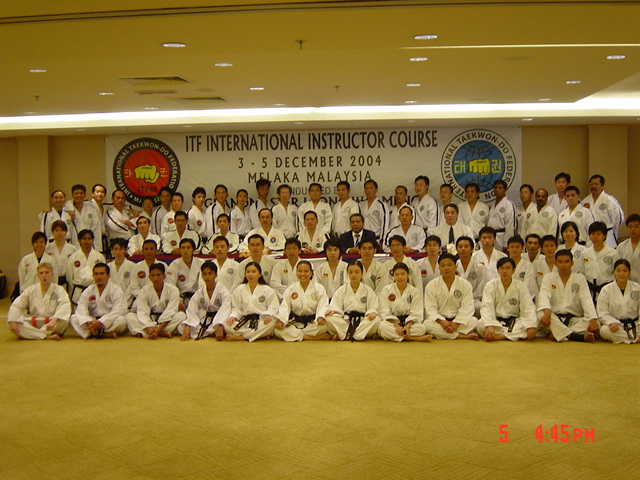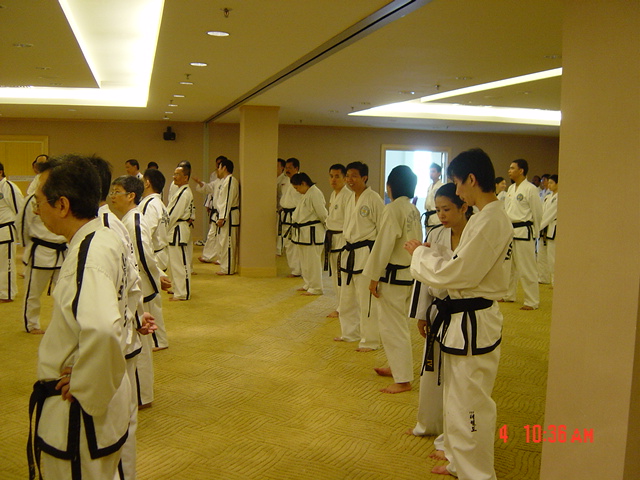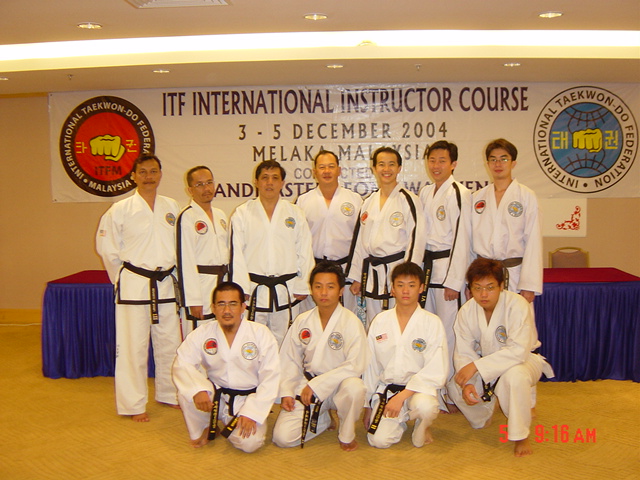 Participants waiting for GM Leong. Participants from Perak State together with Master Mohd Azwan Khoo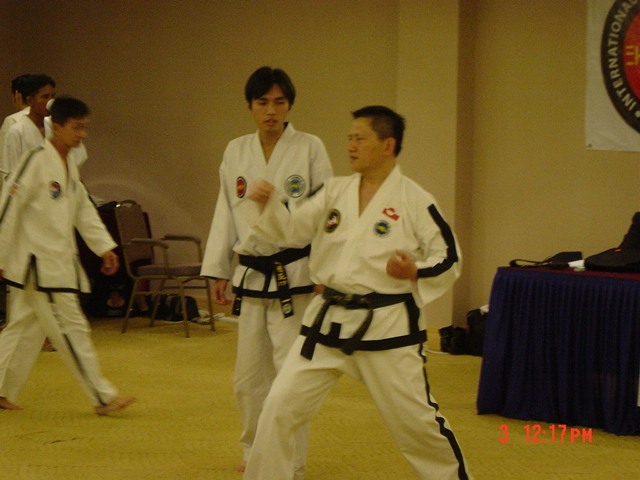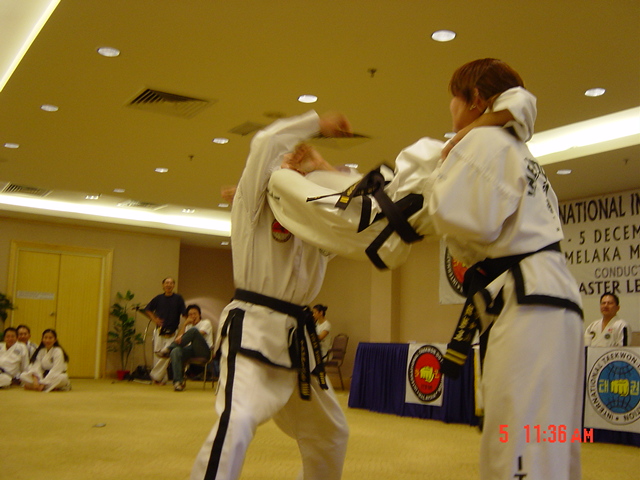 GM Leong explaining a technique. Self-defense routine by Perak participants.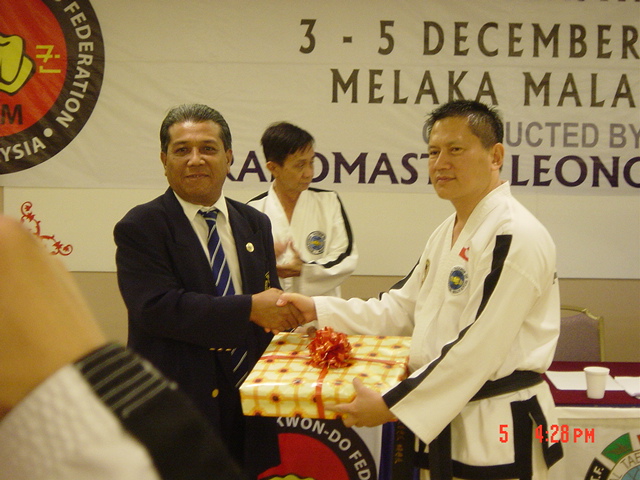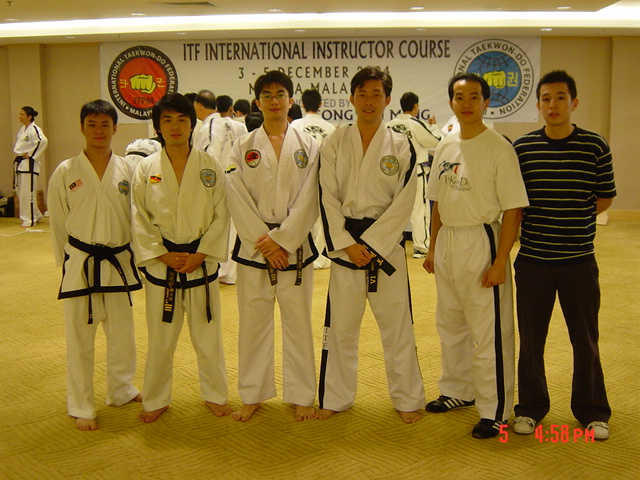 ITFM President presenting a gift to GM Leong. Post-seminar fellowship photo.