PROMOTIONS 2005
On the 17th of July 2005, a black belt grading was conducted by Master Mohd Azwan Khoo at the Sports and Youth Complex of Ipoh.
4 people were promoted to 3rd Degree Black Belts. They are Lee Shen Meng, Liew Shin Tong, Lim Jeng Thau and Tan Aik Hoe.
3 people were promoted to 2nd Degree Black Belts. They are Ho Weng Poh, Chew Chee Seng and Chooi Kin Fei.
Also, 22 people were promoted to 1st Degree Black Belts.
All candidates had to undergo patterns, step sparring, free sparring, knife self-defence and breaking tests. The grading took more than 5 hours.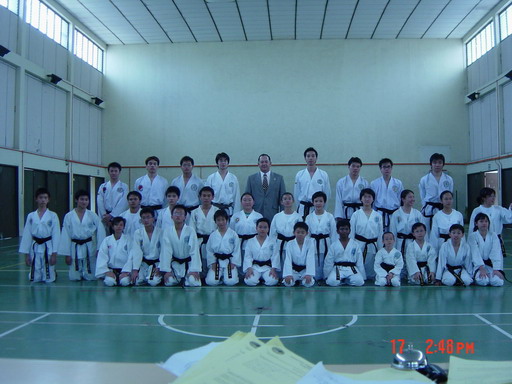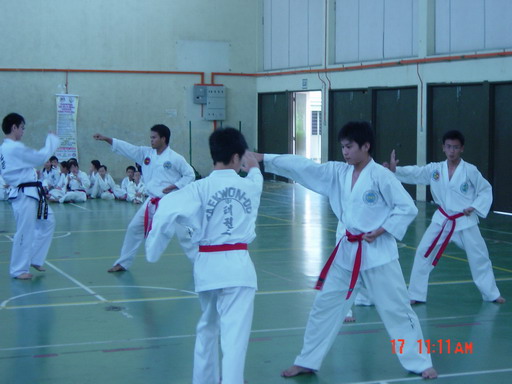 Newly promoted Black Belts. Candidates performing Step Sparring.
Free sparring. Candidates waiting for their turns.