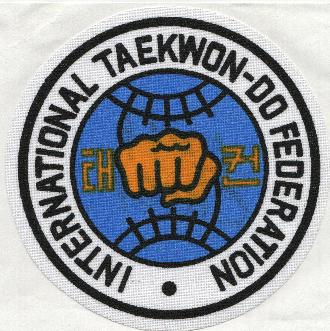 INTERNATIONAL TAEKWON-DO FEDERATION
General Choi Hong Hi (9th Degree Black Belt)
1918 - 2002
The Korean art of self-defense, Taekwon-do was founded by
General Choi Hong Hi
in the year of 1955.
General Choi Hong Hi
was the
PRESIDENT
of the
INTERNATIONAL TAEKWON-DO FEDERATION
which was formed by him too in the year of 1966 until he left us for heaven on the
15th of June 2002
. He was born in Korea. Even at the
age of 80 over years, he made it a daily routine to train in Taekwon-do, which may be a reason why even at the age of 80, He can still kick and punch,
unlike other octogenarians. This is one of the main advantages of Taekwon-do. It promotes health.
Taekwon-do is a scientific martial art. Every technic in Taekwon-do had been scientifically experimented and is proven effective.
This makes Taekwon-do different from other martial arts. Besides that, Taekwon-do is also a beautiful art, especially in the
Patterns (Tul)
section, where a practitioner performs a series of moves on his own. This requires the practitioner to imagine
being attacked and he has to defend himself by blocking and counter-attacking. The patterns in Taekwon-do are also
much more beautiful than patterns of other martial arts, as every technic in Taekwon-do is not only effective, but also
beautiful in its appearance. Based on the
THEORY OF POWER
, a practitioner exerts full power to each technic in the pattern,
making it look powerful. This is very much unlike other martial arts, where they perform their patterns without using power.
This is where the Cantonese saying, "Three-legged Cat Kungfu"comes from, indicating that the mentioned martial art is
weak and without power. Taekwon-do proves that it is not a weak martial art.
For a demonstration on the art of Taekwon-do, the public is welcome to our gyms(dojang) to see our practitioners perform.
So why wait? Sign up at a Taekwon-do gym and start getting the advantages of Taekwon-do.